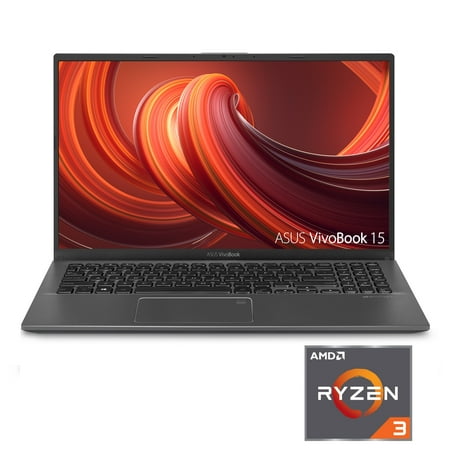 Black Friday is almost here, and most major deals are either already out, or scheduled to be out soon. Right now there are some pretty decent laptop deals available, but some of the best deals are only available on Black Friday. 
        We're covering the top 5 laptop deals under $300 that we found across the internet. Why $300 or less? Because not everyone wants a powerful gaming laptop, or an ultra thin laptop for $1499. These laptops will be perfect for anyone looking to do some casual browsing and wants a laptop that will get them through the day. 
Let's get started. 
        Overall, this is one of the best bargains and it's actually available now at Walmart for their Black Friday special. With a 1920×1080 FHD display, 128GB SSD, and 4GB of RAM, this little notebook is a steal.
Specs
Processor:
AMD Ryzen™ 3 3200U
Graphics:
AMD Radeon Vega 3
RAM:
4GB DDR4
Hard Drive:
128GB NVMe SSD
Screen:
15.6″ 1920×1080 FHD Display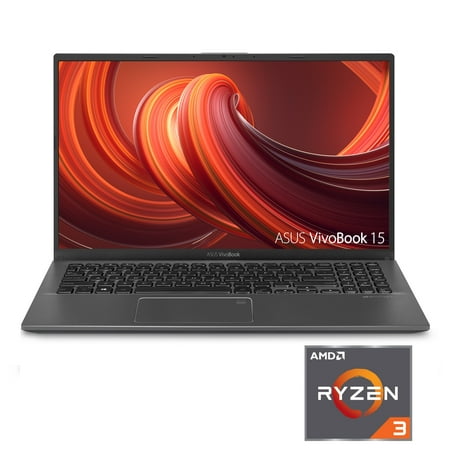 For the price, you're getting quite a lot in a small package. Weighing in at only 3.5 lbs and 0.78″ thick it's a great deal. Of course it's not going to manage many games, but you'll be able to surf the internet and use it as a casual commuter laptop. With a battery that can last up to 8 hours, feel free to take it with you all day and not have to worry about it dying on you. 
        Ergonomically, the keyboard is nice and tactile, including a number pad if you're doing a bit of data entry. It also includes a fingerprint reader if typing in your password every time you want to login to your computer isn't for you.
Yes That's Great But Can You Plug Anything Into It?
Of course you can, we aren't animals here. It comes with:
      – 1 USB-C which is super adaptive and the future of adapters
      – 1 USB 3.1
      – 2 USB 2.0 (An impressive amount of USB ports on such a small laptop)
      – 1 HDMI (most likely only 1.4 as it's not listed being 2.0) 
      – 1 Headphone/Microphone Combo Jack
      – 1 Micro SD (An easy way to expand the storage for cheap)
        The reason this laptop came first is because you're getting an incredible deal for an incredible price. For  under $300, you're getting a great laptop that could easily compete with other laptops double in price. If you're looking for something that's light, thin, has a beautiful high quality screen at an affordable price, look no further.  
        An easy 2nd choice, the Dell Inspiron is currently retailed at $449.99 but this Black Friday it will be available at Best Buy. An amazing deal that's not worth passing up if you were looking for a new laptop for yourself or as a gift.
Specs
Processor:
8th gen Intel i3-8145U

Graphics:
Intel UHD Graphics 620
RAM:
4GB DDR4
Hard Drive:
128GB PCIe SSD
Screen:
15.6″ 1366×768 HD Display
        A surprise to be sure, but a good one! Best Buy is taking $170 off when Black Friday officially rolls around so it's nice to know ahead of time. 
        Coming in at 4.41 lbs, it's a little heavier than the Dell Inspiron. It's also a bit thicker at 0.8″ inches thick it's a bit bulkier but not by much. The most disappointing part is the fact that the screen isn't even FHD but the upside is that it'll save battery. So if a FHD screen isn't an issue, that's a nice bonus.
        As for connections there's nothing special here just good overall ports.
      – 2 USB 3.1
      – 1 USB 2.0 
      – 1 HDMI 1.4 
      – 1 Headphone/Microphone Combo Jack
      – 1 SD Card Reader  
      – 1 Ethernet Port (RJ-45)
          If 4GB of RAM isn't enough for you, feel free to upgrade! The max RAM is 16GB so you can fit in 2 8GB 2400Mhz DDR4 which would easily out-perform the CPU & GPU.
Overall it's a nice laptop with decent specs for the price point. If this is something you're looking for however, We wouldn't recommend spending anymore than that on it. The original price is a bit steep and we wouldn't even consider it as an option but in this price range it is quite competitive. A good overall average laptop. 
        This Laptop is currently a steal right now but this is a peculiar case. Both Amazon and Best Buy have the same laptop with the same specs although at different prices. It seems to be one of those cases where different distributors received "unique" computers for them only. 
Specs
Processor:
Intel Pentium Gold 5405U 2.3GHz

Graphics:
Intel UHD Graphics 610
RAM:
8GB DDR4
Hard Drive:
500GB HDD 5400RPM
Screen:
15.6″ 1366×768 HD Display
Weight/Thickness:
4.08 lbs 0.78″ 
Great Specs at a Great Price
        Not sure how this one almost slipped by us, but under $300 for a decent machine? Sign us up! Not often you'll see 8GB of RAM, a nice amount of storage at 500GB, a processor with 2.3GHz (even at only 2 cores, 4 threads), and a manageable GPU with a UHD 610.  This competes quite well with the Asus VivoBook, but there are a few drawbacks. 
The Few Downsides To The Many Upsides
        First thing's first, the screen is not 1920×1080 FHD. For a 15.6″ screen in 2019, it feels like FHD should be the minimum standard. Yes, the lower resolution saves on battery which is nice, but that's not everyone's cup of tea. The battery is expected to last about 5 hours of use. Not all that bad, but not too amazing either. Can't really complain for the price. 
        It's great that it comes with a 500GB HD, but SSD's are quickly becoming the standard because of their speed. If you're using an SSD and try to go back to a regular HDD, you're gonna have a bad time. We recommend upgrading to an SSD if you want a little more speed. They've become so affordable recently that you can get a 512GB SSD. Literally the difference in price from Best Buy and Amazon. 
        At 4.08 lbs, it's a little on the heavy side but nothing to dismiss it about. Barely heavy which is alright because for a commuter laptop or just casual browsing computer, it's going to work great. The thickness is alright as well, coming in at a good average of 0.78″.   
        Of course, the connection port list because you can't be too sure.
      – 2 USB 3.1
      – 1 USB 2.0 
      – 1 HDMI 1.4 
      – 1 Headphone/Microphone Combo Jack
      – 1 SD Card Reader
        If screen quality isn't a deal breaker for you and you're looking for a good all around laptop for a great price, look no further. For a laptop $300 or less, you're getting a great laptop with a good kit where it's only really lacking in screen resolution and battery life (if you're planning on using it all day without a power supply). Upgrade to an SSD, you won't regret it. There aren't many options in this price range that use Windows 10 instead of the Chrome OS but this is one of the exceptions that actually has Windows 10 which is fantastic if you aren't planning on linking your google account to starting your PC. 
        Our first 14″ laptop coming with good specs for it's size, price, and weight. Available at Best Buy for $120 off the original price. The specs aren't all that bad either, especially since smaller laptops tend to cut back a bit on the internals to stay cheap.   
Specs
Processor:
Intel Core i3-8145U 2.1GHz, Boost 3.9GHz

Graphics:
Intel UHD Graphics 620
RAM:
 4GB DDR4
Hard Drive: 
128GB m.2 SSD
Screen:
 14″ 1366×768 HD Display
Weight/Thickness: 
3.24
 lbs  0.71″ in
        This laptop is light, functional, and has a nice kit for the price. The fact that it's a 14″ instead of 15.6″ makes the screen a little nicer than it's counter parts because of the increased pixel density. (same amount of pixels in a smaller area = more pixels per inch) 
        Of course, you gotta know what you can plug into it. 
      – 1 USB C
      – 2 USB 3.1 
      – 1 HDMI 1.4
      – 1 Headphone/Mic Combo Jack
      – 1 SD Card Reader
        Yep. That's pretty much all there is too it. Small, light, decently internals; all you really need if you want a little laptop that just works.  If there's any downside, it's the color. Just a personal preference, but it only comes in a pale gold on the outside, and a grey-black on the inside with the keyboard and screen. Maybe it's just getting used to every laptop these days being black so when it's not it feels a bit off. Not a big deal in the slightest. 
        Yes. Technically this is not a laptop under $300. But it's just barely over. Really it's not the end of the world, but this was such an interesting laptop that we had to include it! Currently available at Amazon. What's that? An IPS screen?  
Specs
Processor:
AMD Ryzen 3 3200U 2.6 GHz

Graphics:
AMD Radeon Vega 3
RAM:
 4GB DDR4
Hard Drive:
128GB SSD
Screen:
15.6″ 1920×1080 IPS Display
Weight/Thickness:
4.19
lbs  0.70″ in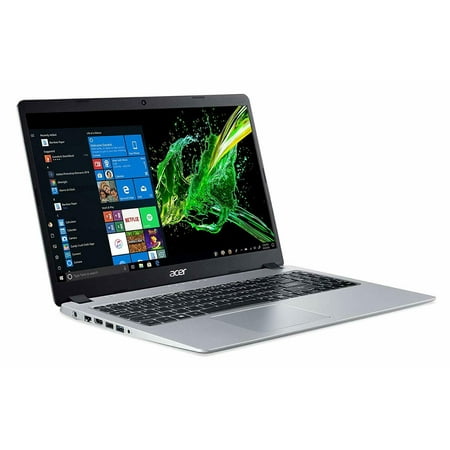 The biggest thing compared to other latops in it's price range is the laptop is the 1920×1080 FHD IPS Display. On top of that, it comes with a nice AMD kit of a Ryzen 3 3200U, a Radeon Vega 3, and 4GB of RAM to run it all. 128GB SSD isn't too much, but it's enough to store a few programs and the OS, even a few games and movies. 
        If you wanted to have some extra storage, you could always plug in an external HD, and if you're using the 3.1 USB port you'll have plenty of speed as well. 
        Speaking of ports…
      – 1 USB 3.1
      – 2 USB 2.0
      – 1 HDMI (most likely 1.4, as it's not listed on the manufacturer website)
      – 1 RJ-45 Ethernet Port
      Technically, every laptop can have it's downside, and this one is no different. One of the biggest things is that it doesn't have a USB C. Majority of new computers coming out have at least one as standard, so it's a slight disappointment that it isn't available here.
        We could nit pick on the USB 2.0 or the HDMI 1.4 as well, but it's just over $300 so we can't really complain.  
        Overall, quite a decent laptop to use for basic programs and commuting. If you're someone who wants to watch movies on a nicer screen than most others (that are running 1366×768), this is a great choice. You might not be able to plug too much into it, but with 3 total USB ports you can have enough to use some low speed peripherals no problem. 
        Lots of laptops, all at decent prices with trade offs here and there really dependent on your personal preference this Black Friday.
      If you're eyeing one of these, you might want to keep checking back. The prices can change so quickly before Black Friday and there are lots of deals out there. 
       And if you noticed, not a single one of these would be considered Chromebooks. Yes they have the special Windows 10 S mode, but that's possible to change into regular Windows 10 if you're a bit savvy. 
        We'll be posting more updates of different laptops and deals so subscribe to our newsletter for the latest updates!